"…not only are their lists remarkably inexpensive, they are thoroughly researched,  regularly updated and come with a meaningful guarantee."
I have no hesitation in recommending APC* as a reliable and trustworthy supplier of email marketing lists. Not only are their lists remarkably inexpensive, they are thoroughly researched,  regularly updated and come with a meaningful guarantee. They even provide a tutorial on how to collect and return bounce emails for a refund! What other list supplier does that?–Colin Morris, Email Marketing Tips .info
*  APC Ltd are the publishers of Directory of Builders and Construction Companies.
So if you'd like to expand your client base, promote your goods or services and increase your profits, then take at look  at what is included in the Directory:–
Total Number of Records: 142,363
Builders/Construction Companies:  83,604*  (an average of 1-2 email contacts are listed at each)
Website Domain Names:  84,763*
E-mail Address Contacts:  142,363*
CASS Certified  Full Postal Addresses with 9 Digit Zip Codes:  72% of records
No Postal Addresses: 28% of records (all records include Email Address and State location)
Telephone #:  67% of records
*Unique records
All  Email addresses were updated and checked during March  2019.
View 100's of example records t

o understand exactly what type of information is supplied

:-



Full email addresses are made available in the Directory but are not shown in this publicly available screenshot video. Not all records include a full postal address and/or a telephone number. No other type of information is supplied apart from that shown above .
View the Names of most of the Businesses listed in the Directory:-
To order the Directory of Builders and Construction Companies, simply click on the "Add to Cart" button near the top of the page and within a few hours arm yourself with thousands of low-cost, industry specific and profit-pulling contacts!
* csv files will open in Excel and most other spreadsheet and database programs.
If you sell Building Materials, Products or Systems then please also check out The Directory of Architects.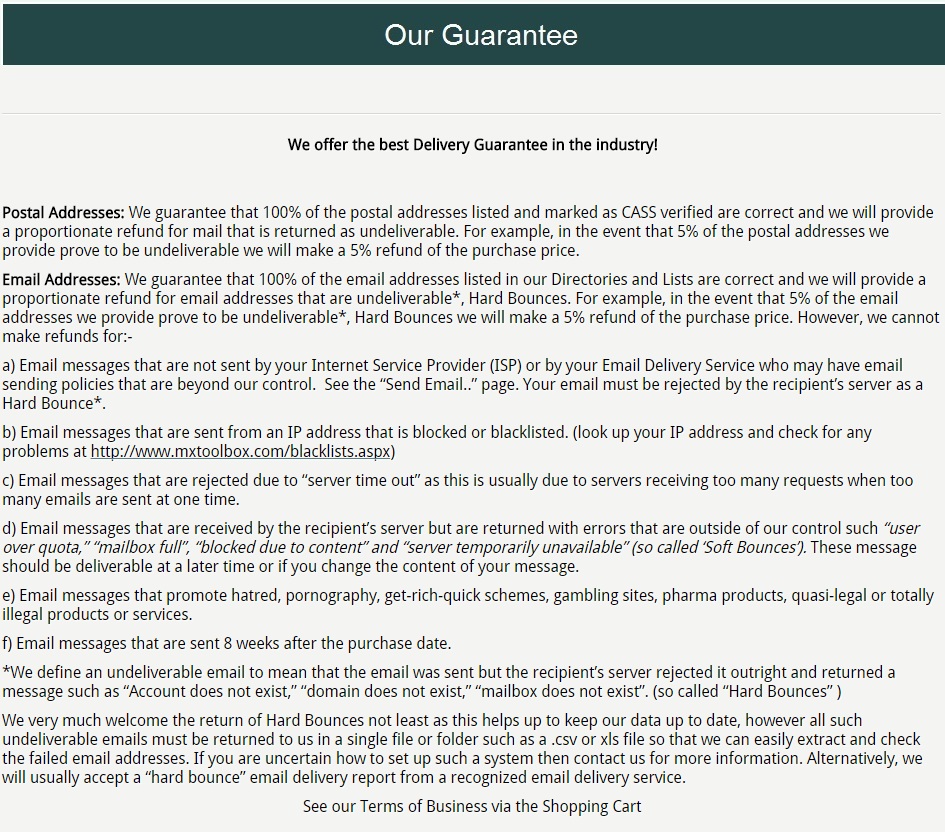 .